TBI and Sports: What Are My Legal Options?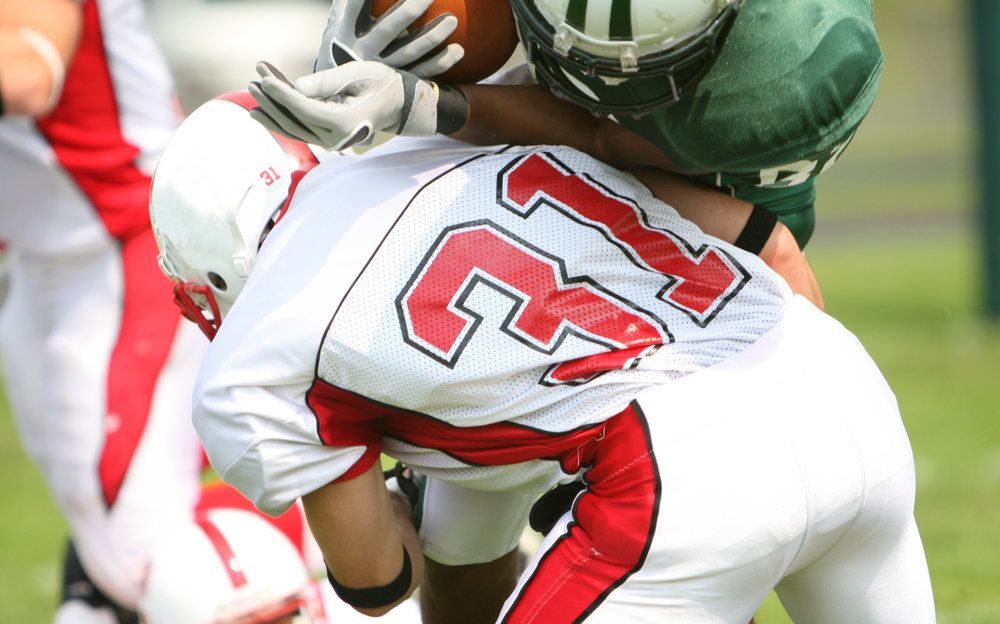 People who suffer concussions during contact sports and combat sports need to undergo proper treatment and monitoring. Suffering one concussion puts you at risk of suffering a subsequent traumatic brain injury (TBI) each time you compete or train. Melbourne, FL attorney Stephen G. Charpentier can offer legal assistance to professional and collegiate athletes who've suffered brain injuries.
The team at the Charpentier Law Firm, P.A. would like to consider the hazards of multiple concussions among contact and combat sports athletes. We'll also highlight some lawsuits and settlements over brain injuries in sports.
About Chronic Traumatic Encephalopathy (CTE)
Multiple concussions can lead to a degenerative brain condition known as CTE, which stands for chronic traumatic encephalopathy. Over time, it can lead to mood problems, psychological disorders, cognitive impairment, and even physical impairment.
This CTE isn't just an issue for veteran athletes. College football players and younger athletes can also develop this condition, which can change their adult lives considerably.
Signs and Symptoms of Chronic Traumatic Encephalopathy (CTE)
While medical researchers are attempting to compile a list of all symptoms associated with CTE, some of the most common symptoms that people with CTE experience include:
Difficulties thinking and processing information
Memory loss
Reckless or impulsive behaviors
Mood swings and emotional instability
Depression
Ideations of suicide
If you experience any of these symptoms and have a history of concussions and other head injuries, speak with your doctor as soon as possible. You can reach out to our Melbourne law firm for advice on how to move forward if you are an athlete diagnosed with CTE.
The NFL's History of Concussion and CTE Litigation
In 2011, former football players filed a class action lawsuit against the NFL for suffering serious health problems as a result of repeated concussions. Thousands of retired players were represented in the case given the widespread extent of CTE among professional football players.
An eventual settlement was reached, which will hopefully protect former and current NFL players for decades to come. More information for former NFL Players is available at the Official NFL Concussion Settlement Website.
The NCAA Lawsuit Over Concussion Injuries
In recent years, the dangers of CTE have been brought up regarding NCAA college football players. These young people put their bodies and future well being on the line for their team, and in the process also risk their health and wellness later in their adult lives. This is why litigation has been created to help collegiate football players and soccer players who may be experiencing the effects of CTE and other brain damage due to their time as a collegiate athlete.
More information about this case can be found at the NCAA Student-Athlete Concussion Injury Litigation Website.
Other High-Profile Lawsuits by Athletes Over Brain Injuries
The NFL and NCAA are not the only sports leagues and organizations facing lawsuits over concussions. A lawsuit with the NHL was settled after former hockey players claimed the league was negligent in the manner it dealt with head injuries and concussions. There's also a lawsuit being appealed on behalf of former professional wrestlers who suffered brain damage while performing for the WWE.
The bottom line is that athletes who put their well being on the line deserve to be looked after by the league and their respective teams. When they fail, we are here to help hold them accountable.
Speak with an Injury Accident Attorney
To learn more about your legal options as a professional athlete or collegiate athlete, be sure to contact a skilled injury accident lawyer. We at the Charpentier Law Firm, P.A. are here to offer our support and guidance. You can reach our legal office in Melbourne by phone at (866) 615-7868.
Related to This