Meet the Staff of Charpentier Law Firm, P.A., Assisting Clients in Central Florida
---
About Charpentier Law Firm
For more than forty years, Charpentier Law Firm, P.A. has been representing clients from Melbourne, Cocoa, and other Central Florida communities in personal injury cases. Our caring legal team, led by attorney Stephen G. Charpentier, provides victims the quality services they deserve to help them obtain compensation for the losses and expenses they have suffered due to someone else's negligence. The legal system can be frustrating to navigate on your own—let the experienced staff of Charpentier Law Firm guide you through it! Click on the email address of one of the knowledgeable members of our staff members to ask a question about your case or to schedule a free consultation.
Florida personal injury attorney Steve Charpentier is an active member of the law community in Brevard County. Mr. Charpentier has been involved in numerous organizations such as the Brevard Bar Foundation, which is a charitable foundation that contributes to both legal and social needs of Brevard County citizens.
In modern society, the complex legalities involved in accidents and injuries can compound the trauma and suffering of personal injury victims. People seeking restitution for a personal injury face a maze of laws, loopholes, and legalese that can leave them feeling disoriented and taken advantage of. In order to ensure that their rights are upheld, victims of negligence should seek representation by a skilled personal injury attorney. Serving Melbourne and other Central Florida communities, the lawyers at Charpentier Law Firm, P.A. have years of combined experience defending people who have been harmed by others' actions or negligence. Stephen G. Charpentier possess an in-depth understanding of personal injury law, as well as pertinent medical and psychological issues. This enables them to provide exceptional legal representation to victims of medical malpractice, auto accident injuries, birth injury, wrongful death, and other accidents and injuries resulting from acts of negligence. To speak with a legal expert about how to best proceed with your case, contact our personal injury attorneys today.
Stephen G. Charpentier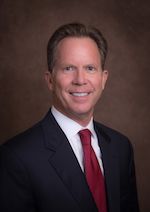 Stephen G. Charpentier is a trial lawyer dedicated to helping victims recover from injury and mistreatment, particularly in cases involving wrong-doers and insurance companies. A seasoned personal injury attorney, he provides clients in Melbourne and other Central Florida areas with exceptional legal services.
After coming to Brevard County in 1965, Mr. Charpentier attended the University of Central Florida, where he obtained his Bachelor of Arts degree. Next, in 1981, he attained his Juris Doctor degree and graduated with honors from the Florida State University's College of Law. He passed his bar exam immediately after graduation and became a member of the Florida Bar the same year. Mr. Charpentier worked for an established Brevard County civil litigation law firm for two years before moving to one of Brevard's larger firms. There, he became a partner and primarily worked with plaintiff's personal injury cases. He resigned from this firm in order to establish Childress & Charpentier Law Firm, P.A., in 1989, with Hubert Childress, Jr. Their personal injury attorney team has provided victims in Melbourne and throughout Central Florida with outstanding legal representation.
Additional distinguishing accomplishments include:
Granted the "Eagle Talon Award" by the Academy of the Florida Trial Lawyers (1990, 1994, 1997).
Granted the "Silver Eagle Award" by the Academy of the Florida Trial Lawyers, acknowledging Mr. Charpentier's exceptional leadership (2000).
Recipient of the Martindale-Hubbell® National Law Directory's highest honor, an AV rating. This rating is awarded to individuals based on their professional reputation and extensive review by legal experts.
Steve G. Charpentier is also involved with the People's Law School as one of its founders and co-moderators.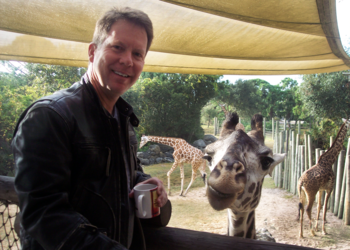 Stephen G. Charpentier is involved with the community in various philanthropic and civic organizations. He has served on the Board of Trustees for Eastern Florida State College from 2008-2015 and was appointed Chair from May 2010 to August 2011 and again from May 2014 to July 2015.
He also enjoys spending time with his family, and, in his free time, playing water sports, motorcycling, and reading.
Professional Affiliations
The Florida Bar
Longstanding member of the Trial Lawyers section
Florida Bar Grievance Committee for Brevard County (Former Chairman)
The Federal District Court for the Middle District of Florida
The 11th Circuit Court of Appeals
The District of Columbia Bar
State of New York Bar
Brevard County Bar Association (President 2005 – 2006)
The American Bar Association
The Association of Trial Lawyers of America
PAC Trustee (2007-2008)
Florida Justice Association
Board of Directors (1991-1992)
The Academy of Florida Trial Lawyers
Board of Directors (1991-1992)
Chairman-People's Law School Committee
Membership Committee (2000-2002)
Chairman-Nursing Home Task Force (2000-2002)
Chairman-Brevard County Legislative Task Force (1999-2009)
Mr. Charpentier is also admitted to practice before the United States Supreme Court.
Joanna E. Stevens
Paralegal Case Manager
Joanna@brevardlawyer.com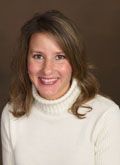 Joanna E. Stevens graduated from the University of Georgia in 1993 with a degree in Finance and Banking. After graduation, Joanna was recruited by a national insurance company as a property and casualty insurance adjuster. Within the year, she was enlisted to assist in the set-up and development of the company's Florida Regional Claims Office. Due to Joanna's ambitious nature, expertise and dedication to the rules and regulations governing insurance in the State of Florida, and ability to work well with others, she was sought to assist in the evolution and emergence of the company's training program for Florida adjusters. Shortly thereafter, Joanna was promoted to claims supervisor, in which capacity she managed a team of adjusters focused intensively on handling various types of bodily injury claims involving permanent and debilitating bodily injury, permanent disfigurement and scarring, and, in the most unspeakable and unfortunate cases, death. Joanna served as mentor to and trained many new adjusters, many of whom in turn were promoted to senior positions. As the years passed, Joanna received a promotion to internal operations supervisor, which carried with it the responsibility for managing the regional operations' support staff. Shortly thereafter, in an effort to broaden her knowledge of the industry, Joanna joined the marketing and underwriting department.
Joanna's involvement in handling a variety of complex claims with several departments in the insurance field allows her to bring a wealth of experience and knowledge to the table which we, in turn, are thankful to be able to pass on to our clients. Joanna joined our firm as paralegal case manager in April 2001. Joanna is dedicated to providing our clients with the professional attention they deserve.
Contact Our Personal Injury Attorney Team – Melbourne, Cocoa, and Titusville
Accident victims who enlist the help of our personal injury attorney team, serving Melbourne and other Central Florida neighborhoods, can expect outstanding legal counsel by highly qualified and experienced litigators. If you live in central Florida and would like assistance with your case, contact our personal injury attorneys. We will schedule a case evaluation to determine the appropriate course of action to ensure your rights are upheld.
Obtaining the assistance of an accident attorney is always a good idea. The personal injury attorneys at our Central Florida offices in Melbourne, Cocoa, and Titusville understand the laws surrounding accident claims and can help you determine if your case is viable. Injuries and deaths from accidents can result in lost wages due to short or long-term disability, medical bills, and pain and suffering - find out if you are eligible for damages.
WE HAVE A HISTORY OF SUCCESS
IN BREVARD COUNTY
---
Over the past 40-plus years of helping Brevard County's injured and mistreated, our firm has obtained some $65 million in recoveries on behalf of our clients, highlighted by an $8 million product liability award in 2001.
The team at Charpentier Law Firm has the negotiation skills to reach favorable settlements in many cases, but also has the experience and perseverance to try a case to verdict whenever it is in the best interests of our clients. Our history of success illustrates our dedication to our clients and their pursuit of justice. Our personal injury attorneys in Melbourne, Titusville, and Cocoa are proud to offer superior legal representation to victims and their families throughout Brevard County and Central Florida.