Car Accidents and Chest Injuries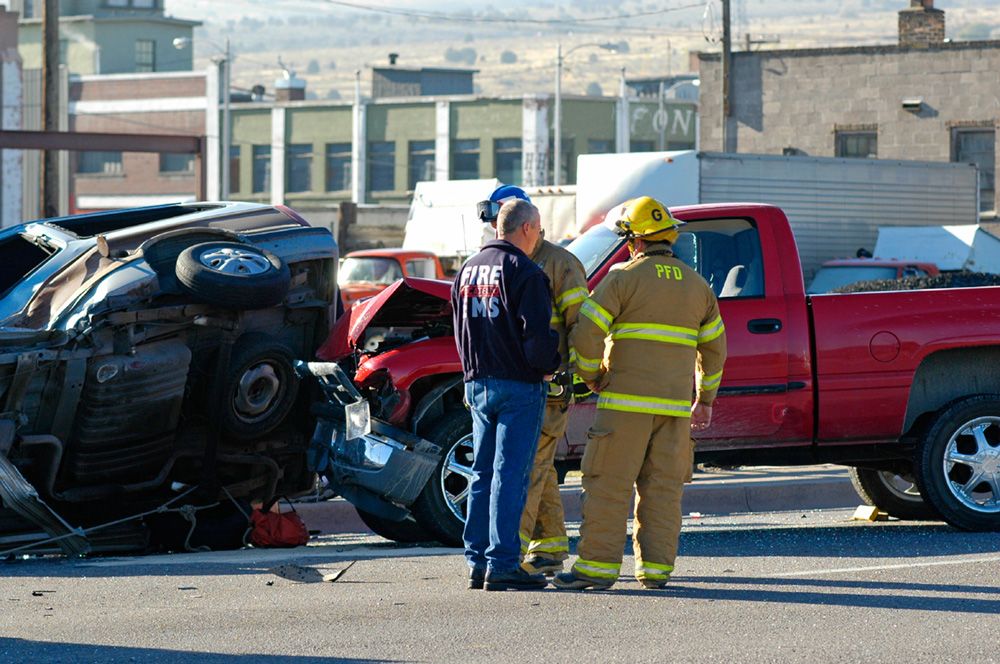 An auto collision can do all kinds of trauma to your body. While we often focus on head trauma and traumatic brain injuries (TBIs), there are also serious injuries sustained to the chest and torso. Trusted car accidents lawyer Stephen G. Charpentier has helped numerous collision survivors at his Melbourne, FL law office after they've suffered major injuries to the chest.
Our team would like to consider some reasons why chest injuries occur in auto accidents and what common signs and symptoms are associated with chest trauma.
Injuries from Seatbelts
Wearing a seatbelt can mean the difference between life and death. That said, the force of impact while wearing a safety restraint can lead to some injuries to the chest and torso. It's better to suffer a chest injury than the types of injuries that could be sustained if you were thrown from your seat.
Injuries from Steering Wheels
Even if you are wearing a seatbelt, there is a chance that you may be thrown forward into your steering wheel or have your steering wheel compressed into you during the impact of a front end crash. For people in the passenger seat, there's a risk of chest injuries from slamming into the dashboard.
Injuries from Air Bags
You'd think that air bags would cushion impact rather than cause injuries, but our Melbourne law firm has noticed various injuries from air bags over the years. Since air bags deploy at rapid speed, impact with the chest can cause bruising, abrasions, and even friction burns.
Like seatbelts, it's important to remember that while some safety features may cause injury, they are not as severe as the injuries that would be sustained if these safety features were absent.
Types of Injuries That May Be Sustained
There are numerous chest injuries that may be sustained during an auto accident. This may include the following:
Broken/fractured ribs
Bruised ribs
Bruised or cracked sternum
Damage to internal organs
Strained muscles
Signs and Symptoms of Chest Injuries to Note
Some common warning signs of chest injuries following a car accident include:
Pain or soreness
Difficulty breathing
Coughing blood
Vomiting blood
Stiffness through the torso
Reduced upper body mobility
If you notice any of these symptoms following an auto collision, be sure to seek medical attention as soon as possible.
Additional Issues Associated with Seatbelt Injuries
Since seatbelts cross the chest and also drape across a person's lap, we want to note some additional signs and symptoms associated with physical trauma caused by seatbelts:
Urinating blood
Problems while moving the bowels
Stomach or intestinal pain
Weakness in the legs
Numbness of the lower body
As with chest injuries, be sure to have these symptoms checked out by a medical professional as soon as possible.
Legal Damages and Your Chest Injuries
Chest injuries can cause a wide range of problems that affect general health and wellness. Give that, the Charpentier Law Firm will seek legal damages to cover medical expenses, lost wages while recovering from the injury, and other costs associated with recuperation and physical rehabilitation. The compensatory damages will also help cover damage to you vehicle and the emotional trauma of the crash. We can also seek punitive damages if the circumstances of your collision were particularly egregious.
Learn More About Car Accident Lawsuits
For more information about your legal options following a chest injury in a collision, be sure to contact a trusted car accident attorney. You can reach the Charpentier Law Firm in Melbourne by phone at (321) 308-8020.
Related to This