Bicycle Accident Statistics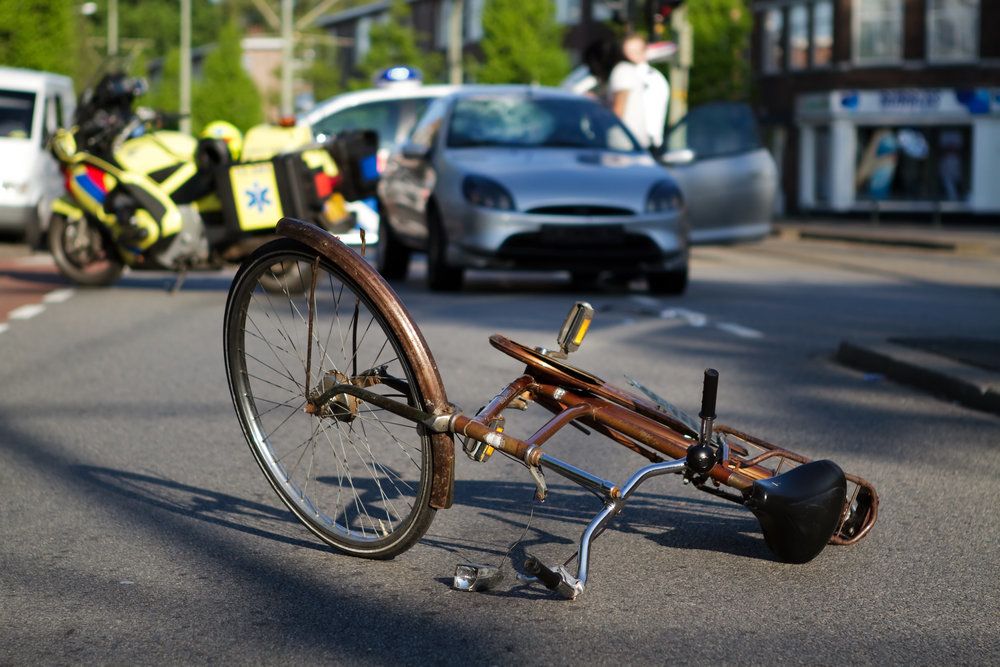 Attorney Stephen G. Charpentier has helped a number clients who have been involved or know someone involved in bike accidents with pasenger vehicles, buses, and large trucks. The injuries sustained in such collisions can be devastating. People in the Melbourne, FL can rely on the team here at Charpentier Law Firm, P.A. for expert legal counsel following these kinds of terrible accidents.
Below, our legal team would like to go over some startling numbers regarding bicycle crashes. This should offer perspective as to the dangers on the road, and a reminder to wear and helmet and follow common sense safety practices on your bike.
National Bicycle Accident Statistics
The Centers for Disease Control and Prevention (CDC) estimates that more than 1,000 bicyclists were killed in 2015, with more than 467,000 injuries related to bike crashes. In addition, the CDC notes that bicycle trips account for just 1 percent of all travel.
According to more recent findings by the National Highway Traffic Safety Administration (NHTSA), 840 bicyclists were killed in auto accidents in 2016. Most of these fatalities happened on weekend evenings between 6:00pm and 8:59pm.
Types of Fatal Crashes with Motor Vehicles
The NHTSA found that 95 percent of the bicyclists killed in 2016 were involved in a collision with just a single motor vehicle. In 78 percent of all fatal bicycle accidents, the bicyclists were struck by the front of the vehicle; this was followed by getting struck by the right side of a vehicle, which accounted for 9.3 percent of all bicycle crashes.
Approximately 71 percent of fatal bike crashes took place in urban areas. Around 30 percent of fatal crashes took place while the bicyclist was at an intersection. Surprisingly, 4 percent of fatalities occurred when the bicyclist was in a designated bike lane.
Age, Gender, and Bicycle Accident Fatalities
According to the NHTSA, the average age of bicyclists killed in auto crashes was 46. People age 50-59 accounted for 202 fatalities in 2016. Tragically, the NHTSA found that children age 14 and younger accounted for 59 deaths in that year.
Of the total number of bike accident fatalities, 84 percent of the victims were male.
Bicycle Accidents in Florida
The NHTSA noted that Florida is the most dangerous state for bicyclists in the entire country.
In 2016, Floridian 138 bicyclists were killed in crashes with motor vehicles. This is 4.3 percent of all auto collision deaths, and a fatality rate of 6.7 per every million people in our state's population. This is the highest bicyclist fatality rate in the nation. In terms of just total number of bicyclist fatalities, Florida is second only to California.
Facts like this are why our Melbourne injury law firm takes collisions with bicyclists and pedestrians seriously.
Alcohol and Bicycle Accidents
Just over one-quarter (26 percent) of bicyclists killed in crashes had any traceable amount of alcohol in their system. More than one-fifth of bicyclists killed (22 percent) had a BAC over the legal limit (0.08 or higher).
What to Do If You Are in a Bike Accident
If you or someone you love has been involved in a bicycle accident, it's important to contact the proper authorities and seek medical attention. You can consider speaking with a lawyer if you feel that the collision was the result of a driver's negligent actions. Our team of Melbourne bike accident attorneys will hear your side of the story and help build a case.
Contact Our Personal Injury Law Firm
For more information about your legal options after a catastrophic bike accident, be sure to contact a skilled auto accident attorney. The lawyers at Charpentier Law Firm, P.A. can be reached by phone at (321) 631-5446.
Related to This