Car Accidents and Dump Trucks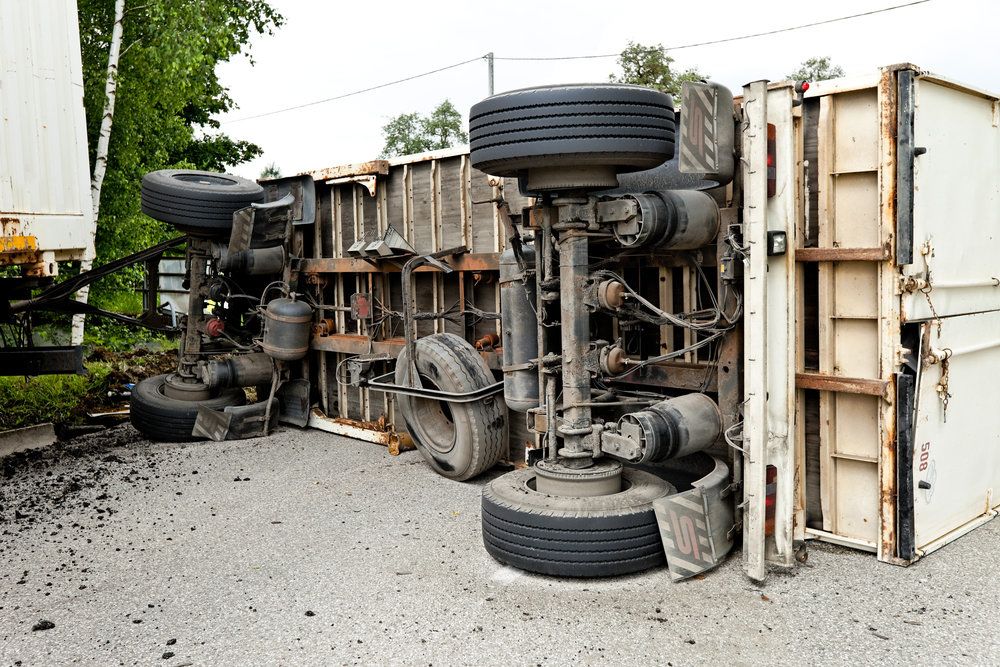 Dump trucks are an essential part of construction, landscaping, and demolition. Even though they are important for numerous jobs around the city and county, they can cause serious collisions. Attorney Stephen G. Charpentier has worked with clients involved in such crashes and understand that dump truck accidents can lead to catastrophic injuries and fatalities.
The Melbourne, FL auto accident attorneys of Charpentier Law Firm would like to consider the hazards associated with dump trucks. After detailing various kinds of dump truck crashes, we'll consider your legal options following an accident with these large vehicles.
The Size of Dump Trucks Can Lead to Crashes
A large vehicle is more dangerous than a commuter vehicle. It's a simple matter of physics. An object with greater mass generates a tremendous amount of force in a collision. If a dump truck is hauling objects at the time of a crash, there is even more mass to consider. That's why dump truck crashes are often catastrophic if not fatal.
Longer Stopping Times and Distances
As we continue to focus on the size of dump trucks as a source of danger, we should also note that these vehicles require longer stopping times and greater stopping distances than commuter vehicles. Inattentive truck drivers may attempt to stop at the last second, which increases the risk of rear end collisions that could prove disastrous. Poor road and weather conditions can also lead to a lack of traction, making matters even deadlier.
Dump Truck Blindspots Can Contribute to Crashes
The size of dump trucks also affects visibility. Like tractor-trailers, dump trucks have major blindspots. The driver of a dump truck may not see a motorist behind them or to their sides. When merging into traffic or changing lanes, this could increase the risk of side collisions.
Loose Loads as Dump Trucks Haul Items
Dump trucks are essential for hauling sand, gravel, landscaping waste, and demolition debris. There is a risk of this debris coming loose while a dump truck is on the road, which can cause serious hazards.
For one, this debris could potentially fall onto nearby vehicles, causing damage and making drivers lose control. Additionally, this debris could simply wind up on the road. These objects in the road could cause motorists to swerve, brake suddenly, or drive recklessly as they attempt to avoid a direct collision.
Dangers to Pedestrians and Bicyclists
We've considered commuter vehicles quite a bit in relation to dump trucks, but pedestrians and bicyclists are at risk as well. The blindspots of a dump truck mean anyone to the side of the vehicle is at risk. The height of a dump truck could also mean danger for anyone in front of the dump truck that the driver doesn't notice.
How Our Lawyers Can Help
Many dump truck crashes are avoidable as long as the driver is attentive behind the wheel and practices proper safety measures. When a dump truck driver acts negligently, our law firm wants to make sure these drivers are held accountable. We will stand with you, seeking compensatory and punitive damages in a legal case and helping you with the recovery process following an accident.
Learn More About Dump Truck Accidents
To learn more about your legal rights and options following an accident with a dump truck, be sure to contact an experienced personal injury and auto accident lawyer. The team at Charpentier Law Firm is here to help you. Our law office can be reached by phone at (866) 615-7868.
Related to This