Bike Accidents at Crosswalks: What Are My Legal Options?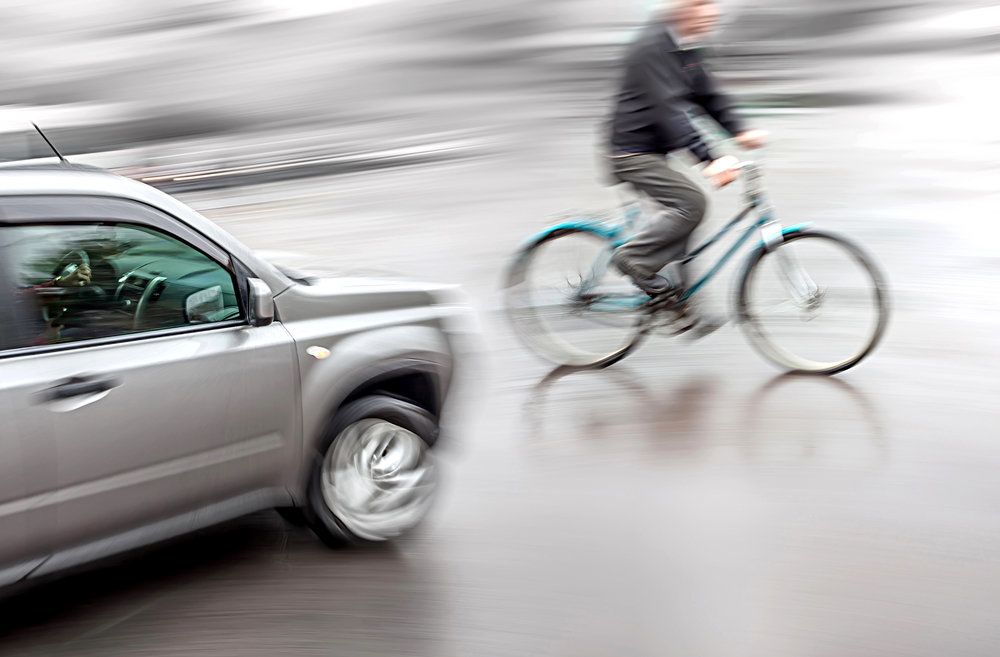 It should be no surprise that people on bicycles are much more vulnerable to serious injuries than other motorists. Even a motorcyclist may be more guarded from harm given the additional protection provided by helmets, proper riding gear, and so forth. Bicyclists struck by vehicles may suffer from severe and catastrophic injuries, including broken bones, concussions, head trauma, and internal organ injuries.
This is why the Melbourne attorneys of Charpentier Law Firm, P.A. take bike accident cases seriously. We'd like to consider the dangers of intersections for bicyclists, and discuss the kinds of collisions that may happen.
Accidents in Intersections Are Extremely Common
The Federal Highway Administration estimates that 2.5 million accidents occur in intersections every year. Around 40 percent of all auto crashes happen in intersections, comprising half of all serious collisions and 20 percent of all fatal accidents.
Given these collision numbers, it should come as no surprise that intersections would be especially dangerous for people on bicycles. While only 11 percent of all bicycle accidents involve being struck by a car, 45 percent of these types of collisions occur in intersections. This may be due to inattentive driving, running red lights, disobeying traffic laws, and so forth.
Given all of these issues, it's important that motorists, bicyclists, and pedestrians exercise extra caution whenever they are at intersections.
Types of Accidents That May Occur
There are many different kinds of accidents that could occur in intersections. Below are just a few potential incidents:
Inattentive Drivers – When drivers are distracted, they are less likely to drive safely. Using a cell phone, texting, or other distractions while driving can lead to collisions.

Failure to Note Bike Lanes – When drivers are making right turns or merging into the far right lane, they may not notice bicyclists who are riding in the designated bike lane. This can lead to major injuries.

Reckless Drivers – Drivers may fail to yield the right of way, merge or make turns without signaling, or engage in other risky behaviors behind the wheel. These can all increase the risk of a collision.

Drunk Drivers – Driving while under the influence of alcohol (and other substances, for that matter) impairs a person's ability to operate a vehicle safely.

Problems with Blind Spots – A number of bicycle accidents occur because of bicyclists in a motorist's blind spot. If drivers don't check mirrors and note their blind spot, they could be involved in a collision.

Motorists Not Sharing the Road – Drivers need to remember that they share the road with pedestrians and bicyclists. When drivers are too aggressive or do not observe common sense safety, they put everyone at risk.
Determining Who Is at Fault
When an intersection collision occurs, it's important that all evidence be noted to determine who was at fault for the collision. Even compelling evidence of fault by a motorist may not be enough in an auto accident case. By working with an experienced attorney, you can get the legal help you need to hold the driver accountable for the harm that they have caused.
Learn More About Your Legal Options
For more information about your legal rights and options in bike accident cases, be sure to contact our team of injury accident lawyers today. The legal team at Charpentier Law Firm, P.A. is here to help you in your time of legal need.
Related to This