Truck Accidents Caused by Improperly Loaded Cargo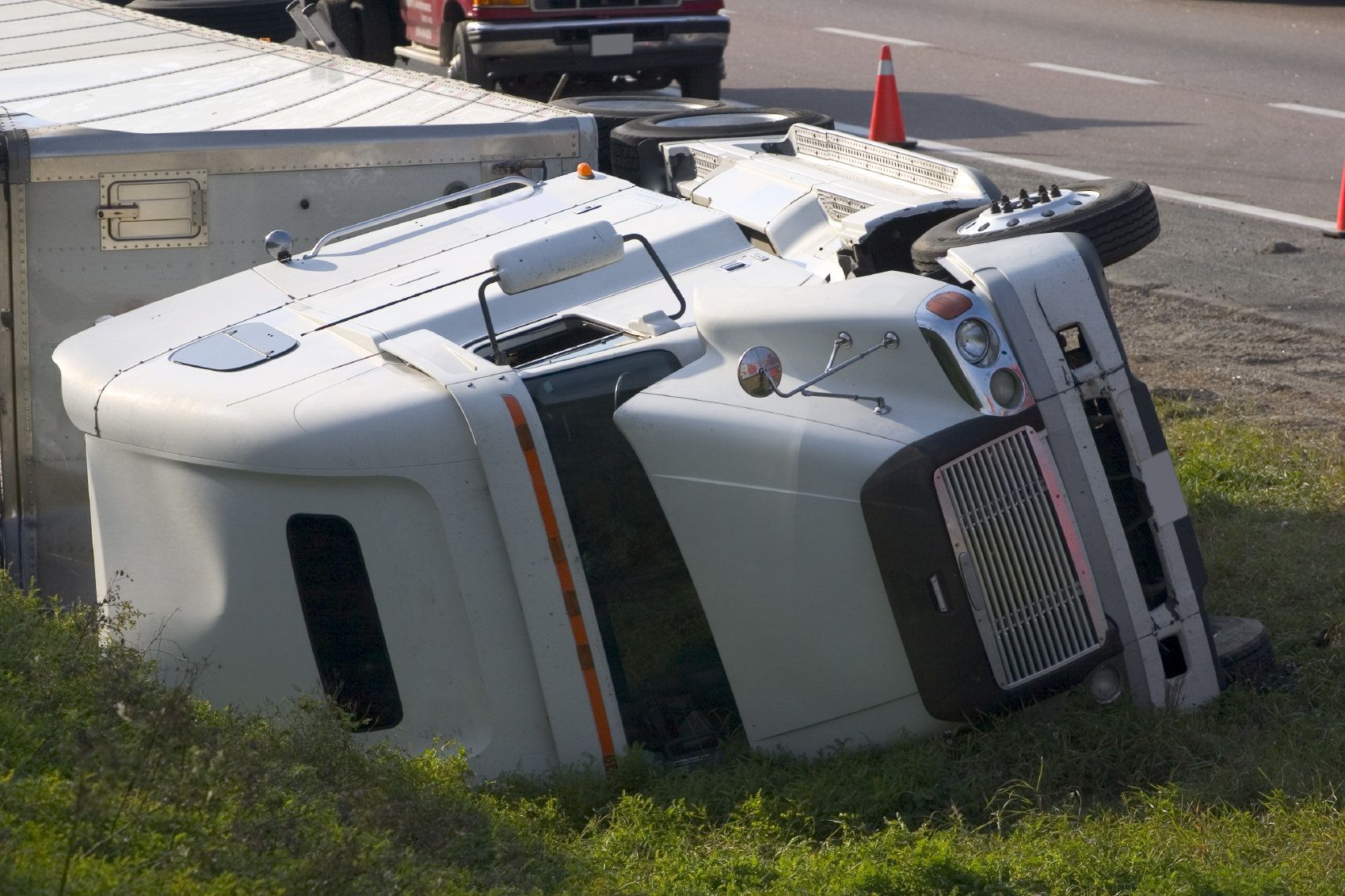 By their very nature, large commercial trucks are more inherently dangerous than other motor vehicles on the road. Their sheer weight and size makes them more difficult to maneuver and brake than cars, pick-up trucks, motorcycles, vans, and SUVs even under the safest of circumstances. When negligence comes into play, whether on the part of the trucker or the trucking company, the risk of catastrophic truck accidents rises significantly.
One of the most common causes of truck accidents on our nation's roadways is improperly loaded cargo. At the Charpentier Law Firm, our personal injury attorneys have extensive experience and a history of success in handling cases involving truck accidents and improperly loaded cargo in and around the Melbourne, FL area. Our lawyers skillfully investigate and reconstruct truck accidents, meticulously gathering all of the evidence necessary to presenting the strongest cases possible on behalf of our injured clients so that they are able to collect every cent of compensation to which they are entitled.
If you or a member of your family has been injured in a truck accident caused by improperly loaded cargo, or if you have lost a family member in such an accident, we urge you to arrange for an evaluation of your case by our experienced personal injury attorneys today.
Improper Loading of Cargo
Truck drivers have a duty to ensure that their cargo is properly loaded and secured before operating their big rigs. This is necessary to prevent:
Their trailers from moving erratically, resulting in loss of control of the truck.
Large pieces of cargo, such as planks, logs, pipes, appliances, pieces of construction equipment, and even other cars and trucks, from breaking free and falling onto the road.
Small pieces of cargo and debris from falling off the truck and colliding with a vehicle or creating an obstruction.
It is also considered improper loading when truck drivers overload cargo onto their trucks. An overloaded truck is at higher risk of overturning or jackknifing.
Cargo Loading Laws
Both truck drivers and trucking companies are regulated by a federal agency called the Motor Carrier Safety Administration, or MCSA. The MCSA has set forth clear and extremely strict guidelines governing:
How cargo must be secured on or within the truck
How cargo that could potentially roll off of the truck must be secured
How specific types of cargo, such as logs and pipes, must be secured
Weight limits of cargo
Special requirements of trucks which carry especially heavy or hazardous types of cargo
If the truck driver, the trucking company, or both do not adequately follow MCSA guidelines and a truck accident occurs as a result, the victim of the accident may be able to collect monetary damages by filing a personal injury lawsuit. While damages will differ from case to case, they may include compensation for hospital and other medical bills, physical therapy and rehabilitations expenses, lost wages, pain and suffering, and other losses and expenses related to the accident.
Arrange for an Evaluation of Your Truck Accident Case Today
To arrange for an evaluation of your truck accident case, please contact the Charpentier Law Firm today.
Related to This