Crosswalks Don't Guarantee Safety: Pedestrian Accidents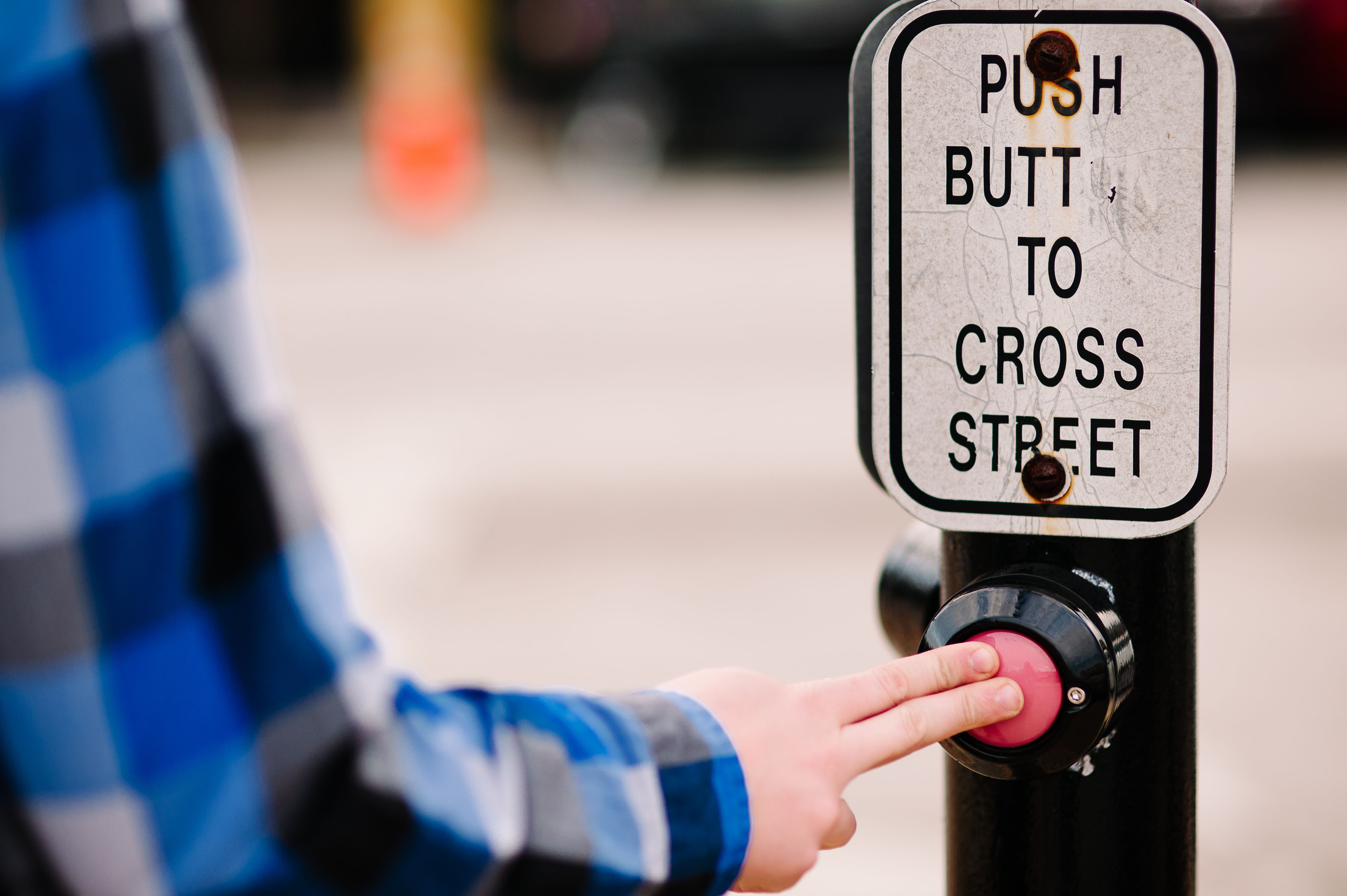 At Charpentier Law Firm, we fight for injury victims and their loved ones. We think accident victims deserve strong legal representation so negligent and irresponsible parties can be held accountable for their actions. This focus on clients has made our law firm a leader in legal excellent in the greater Melbourne area.
While motor vehicle collisions, pedestrian accidents can be just as serious if not worse. Pedestrian accidents that occur in crosswalks are particularly senseless since there's a clear violation of traffic laws involved.
Pedestrians Have the Right-of-Way
Pedestrians are far more vulnerable to harm than people who are behind the wheel of an automobile. While legally crossing in a crosswalk, pedestrians have the right-of-way, meaning that vehicles must yield to them and allow them to cross onto the sidewalk. This is pretty standard law, but accidents still happen.
Statistics on Pedestrian Accidents
According to the Centers for Disease Control, 4,735 pedestrians were killed in traffic collisions in 2013. In the same year, more than 150,000 pedestrians were treated for injuries by emergency services due to harm caused by traffic crashes. On average, pedestrians are 1.5 times more likely than vehicle passengers to be killed in a traffic collision.
Florida Laws Regarding Crosswalks
According to Florida Statute 316.130, there are some notable considerations that motorists must consider when they reach a designated crosswalk:
When signals or signs are in place, motorists must stop before entering the crosswalk and remain stopped to allow pedestrians to cross the street

Where there are no signals or signs in place yet there is a painted crosswalk present, motorists must still yield the right-of-way to pedestrians who are crossing the street

When a vehicle is stopped at a crosswalk to allow pedestrians to cross, vehicles behind the stopped vehicle cannot overtake the stopped vehicle

Motorists must exercise due care to avoid striking pedestrians, with additional precautions made when children are present or a person is confused or incapacitated while in the road
Potential Causes of Crosswalk Accidents
There are many potential causes of pedestrian collisions:
Speeding – Speeding can lead to delayed stopping times or rushing to beat a light, which increases the chances of striking a pedestrian.

Reckless Driving – Driving recklessly puts others at risk, both in adjacent vehicles and walking in crosswalks.

Drunk Driving – Drunk drivers have poor decision-making skills and delayed reaction times, meaning pedestrian accidents are more likely.

Texting While Driving – If you text while driving, you take your eyes off the road for seconds at a time. That's more than enough time for a pedestrian to walk in front of your vehicle without you noticing.

Driver Distraction – Other forms of distraction can lead to pedestrian accidents as well, not just your cellphone. Eating while driving or checking your makeup or hair while driving is a dangerous idea.

Driver Fatigue – When you're tired behind the wheel, this can be just as dangerous driving while you are drunk,
The Injuries May Be Severe
Given how vulnerable pedestrians are to harm, a crosswalk accident can lead to broken bones, severe nerve and organ damage, brain injuries, and even spinal cord injuries that result in paralysis. Because of this, it's important to work with experienced attorneys who can hole negligent motorists accountable for their actions.
Contact Charpentier Law Firm
For more information about your legal rights after being struck by a negligent motorist, be sure to contact our team of personal injury attorneys today. The lawyers at Charpentier Law Firm are here to help you in your time of legal need.
Related to This