Parking Lot Auto Accidents May Be More Serious Than You Think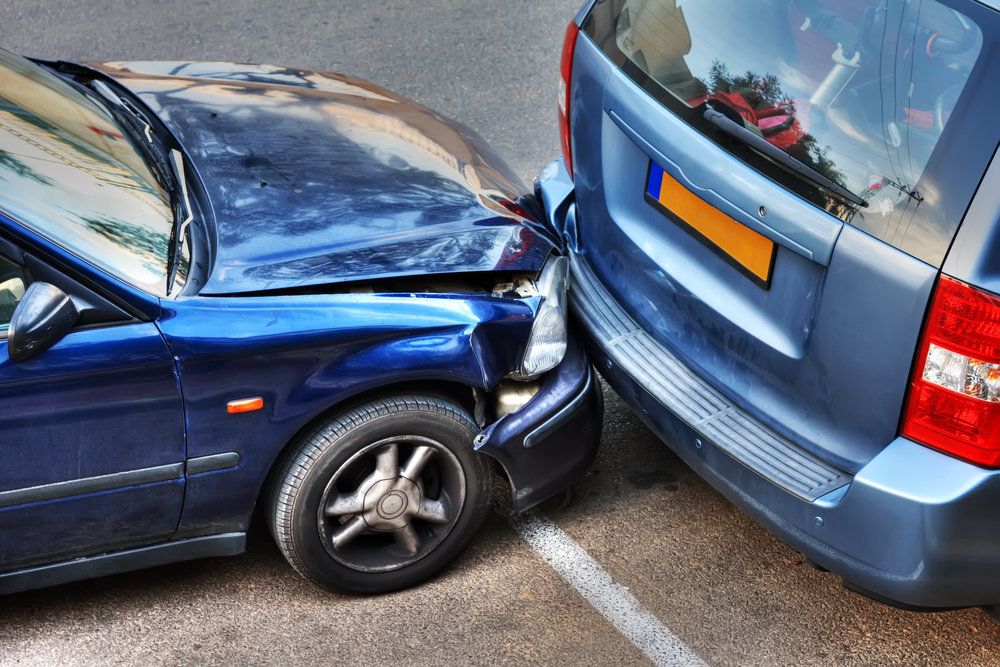 While we may think that parking lots are very safe and that they aren't particularly dangerous, a number of accidents occur while at parking lots. This goes for parking lots at your local grocery store, shopping mall, or strip mall as well as parking garages in and around city centers. When these parking lots are busy (or even when they are not busy), major injuries can occur.
The lawyers at the Charpentier Law Firm, P.A. have address many Central Florida auto accidents that occur in parking lots and garages. It's with this in mind that we'd like to explore the issue in a bit more detail right now.
Minor Fender Benders Are Common Issues
Since the rate of speed in parking lots is generally low, the most common kinds of accidents in parking lots tend to be minor fender benders. Any kind of vehicle damage that isn't your fault should be taken seriously, though be sure to use your best judgment and try to resolve issues more directly before contacting legal representation over minor vehicle damage.
Injuries Can Occur Due to Driver Inattentiveness
Even though minor vehicle damage is generally the most common sort of issue with parking lot auto accidents, a number of injuries can occur at parking lots. Much of the time this is related to driver inattentiveness. As cars are pulling in and out of spaces or making turns, it's important that all drivers be mindful of blind spots and blind turns. Traveling slow, checking your mirrors, observing the right of way, and checking your blind spots will help keep accidents from occurring.
Distractions from Cellphones Contribute to Many Accidents
In addition to just general inattentiveness, however, we should bring up the issue of cellphone use while behind the wheel. Texting while driving, dialing while driving, and web browsing while driving can all lead to accidents that are easily avoidable. Be sure to only use your mobile device when you are parked.
Pedestrians in Parking Lots May Be Seriously Harmed
People in vehicles aren't the only ones at risk for accidents in parking lots. A number of pedestrians walking in parking lots are harmed because of reckless drivers or inattentive drivers. These kinds of injuries can be quite serious, and it's important that pedestrian accident victims get skilled legal professionals on their side in cases of serious injuries sustained as a result of a motorist's recklessness or inattention.
How to Stay Safe and Attentive in Parking Lots
While you are driving in parking lots or walking to or from your vehicle, be sure to remain aware of your surroundings at all times. Make sure you notice any cars approaching or cars that are getting out of parking spaces. Driving at a reasonable speed and walking in safe parts of the parking lot where you are visible and away from the flow of traffic reduces risk of accidents.
In essence, use your common sense when it comes to staying safe in parking lots. When an injury or major vehicle damage has occurred in a parking lot, you can speak with our legal team. We will hold the negligent motorist responsible, and we may even hold the owner of the property responsible if the parking lot was poorly designed and contributed to an accident occurring.
Contact the Charpentier Law Firm, P.A.
To learn more about your legal options following a serious auto accident at a parking lot, it's important that you contact the lawyers at our personal injury law firm today. The legal team here at the Charpentier Law Firm, P.A. looks forward to discussing your case in greater detail.
Related to This