The Causes of Auto Accident Fatalities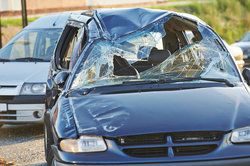 When it comes to strong legal representation in Central Florida, accident victims and their loved ones turn to the lawyers of Charpentier Law Firm, P.A. Our attorneys have handled all sorts of cases over the years, including lawsuits following serious or fatal auto accidents and claims against property owners whose negligence led to the injury of visitors/patrons.
We'd like to take a moment right now to consider some of the most common causes of fatal auto accidents and also offer some tips on preventing these issues and protecting yourself from serious injury. If you lose a loved one due to negligence in an auto accident, rest assured that our lawyers will be here for you in your time of legal need.
Drunk Driving Is Never a Good Idea
Driving while under the influence increases the risk of collisions. Your decision-making abilities as well as your coordination are seriously impaired, which means that you put yourself and others at risk. Never drink and drive. Be responsible for your sake and the sake of strangers on the road.
Reckless Driving Makes Accidents More Likely
If you exceed the speed limit, make frequent lane changes, or engage in other forms of reckless behavior while you are on the road, this can make serious accidents and fatal injuries more likely. Abide by all the rules of the road. If you notice a driver engaging in reckless behaviors, do your best to avoid their vehicle.
Poor Road and Weather Conditions Means Greater Chance of Injury
Rain and fog can make otherwise safe roads a major hazard. These issues with weather are made worse when the road conditions are poor or the road itself has not been properly maintained. Be careful when planning your drives and travel times. If you can avoid traveling during bad weather or on dangerous roads, do so.
Collisions with Larger Vehicles Place Motorists at Risk
Large trucks are a common part of travel, and collisions with these large vehicles can result in serious harm to motorists in smaller vehicles. Use extra caution when you drive near any large trucks of any kind in order to avoid collisions and serious injuries.
Multi-Vehicle Accidents Make Fatalities More Likely
When multiple vehicles are involved in auto accidents, the chances of serious injuries increase. On congested roads, be mindful of motorists who are near your vehicle. By drivings safely and defensively, you can avoid severe accidents from occurring.
Mechanical Errors and Flawed Parts Lead to Severe Harm
Sometimes the cause of a fatal accident has nothing to do with driver error or negligence. Instead, the issue may be with the automobile itself or the parts of the vehicle, such as the tires, brakes, or steering system. Make sure your vehicle is regularly serviced and that all parts of the vehicle and in proper working order. This can make a major difference with regard to your safety.
Contact the Charpentier Law Firm, P.A.
If you would like to learn more about your legal options following an auto accident that claims the life of a loved one, be sure to contact the lawyers at our personal injury law firm today. The legal team at the Charpentier Law Firm, P.A. will fight diligently for you and your rights.
Related to This