Auto Accidents and Driving Under the Influence (DUI)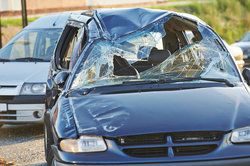 The team at Charpentier Law Firm has helped countless clients throughout Central Florida, establishing our firm as strong advocates for the injured and their loved ones. Our auto accident lawyers will fight diligently for you, seeking compensation following major injuries or the loss of a loved one. This is particularly important if you are involved in an auto accident with a drunk driver.
Drunk Driving Statistics
According to statistics that were compiled by Mothers Against Drunk Driving (MADD) and the Federal Bureau of Investigation (FBI), more than 1.2 million people were arrested for drunk driving in 2011.
2012 statistics compiled by the National Highway and Traffic Safety Administration (NHTSA) found that drunk driving was linked to more than 10,322 fatalities in auto accidents. Sadly, 1,168 victims in these fatal accidents were younger than 15.
Why Drunk Drivers Are So Dangerous
When people operate vehicles while under the influence of alcohol, their reflexes and decision-making abilities are seriously impaired. This means slower reaction times and a greater likelihood of taking risks (e.g., speeding, running red lights) while behind the wheel.
What's more, many times drunk driving accidents occur at night and/or during major holidays (e.g., New Year's Eve) and following major events (e.g., concerts, conventions), which means there are often many people out on the road who may be harmed.
The Legal Limit in the State of Florida
In the state of Florida, the legal limit is 0.08.
It should be noted that there is also a zero tolerance policy in Florida with regard to alcohol. The legal age for consuming alcoholic beverages is 21. If a person younger than age 21 is found with more than a 0.02 BAC while behind the wheel, he or she will be charged with drunk driving. (The minor amount of alcohol allowable is to account for religious services and medical or dental treatments that involve alcohol.)
All People On or Near the Road Are at Risk
Not only are other motorists put at risk because of drunk drivers. Bicyclists and pedestrians are also more likely to be injured as a results of a drunk driver's inattentiveness. Accidents involving pedestrians and bicyclists can be especially deadly given how vulnerable each are to injury.
How Our Attorneys Can Help You
If you or a loved one have been harmed in an auto accident caused by a drunk driver, our legal team will fight for you every step of the way. We will seek just compensation in order to cover medical bills and other losses that were sustained as a result of the accident.
We acknowledge that many of these kinds of auto accidents often end in the loss of life. In such cases, we will fight to help you receive just compensation for the loss of your loved one. This will cover the emotional anguish of the loss as well as the funerary costs and other expenses; while this will not bring your loved one back, it is an important part of the grieving and mourning process.
Be Responsible: Never Drink and Drive
We want to stress that you need to be a responsible driver and friend. Do not drink and drive, and never let your friends drive when they are clearly under the influence. Help your friends home using taxis or mass transit, find a designated driver for the evening, or offer your friends a place to stay so they can sober up and get home safe.
Speak with Our Auto Accident Attorneys
If you would like more information about auto accident litigation and what we can do to help you in your time of legal need, be sure to contact our personal injury law firm today. The entire team at Charpentier Law Firm looks forward to meeting you in person and helping you receive just compensation.
Related to This