How Poor Road Conditions Contribute to Auto Accidents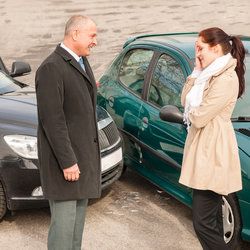 Not all auto accidents are caused by the negligence of other drivers. Indeed, many of the car, truck, and motorcycle accident cases handled by the personal injury attorneys of the Charpentier Law Firm through the years have been single-vehicle accidents caused by poor road conditions. Such cases require particular skill to litigate as it can be more difficult to identify, let alone take action against, the parties responsible for a road that has fallen into disrepair or that was badly designed. Fortunately, for residents of Melbourne, victims of auto accidents caused by poor road conditions can rely on our auto accident lawyers for exceptional legal representation.
Poor Road Conditions That Commonly Contribute to Auto Accidents
Public roads must be built to the highest standards in order to ensure the safety of the millions of motorists that use them each day. Designers, engineers, planners, and construction workers must perform their job duties to the absolute best of their abilities. In cases in which hazardous road conditions cannot be avoided, appropriate warning signs must be clearly posted to alert motorists.
The most common road conditions that contribute to auto accidents include:
Potholes, cracks, and other flaws in the road: Potholes, cracks, sinkholes, and other flaws in the road can cause drivers to lose control of their vehicles, increasing the chances of a serious accident.
Missing or inadequate signs: When road conditions are potentially hazardous, whether due to a permanent situation such as a sharp turn or a steep decline or due to a temporary hazard such as a flooded section of road, there must be visible, legible signs posted to warn motorists. If such signs are not posted, or if the signs are difficult to see in certain conditions such as low light, motorists can be put at unnecessary risk.
Construction zones: Construction zones can be highly hazardous to motorists. The beginning and end points of construction zones need to be identified by clear signage.
Overgrown Vegetation: Overgrown vegetation can obscure sharp curves and other dangerous situations, in addition to signs warning motorists of these hazards.
Non-operational signals: When traffic signals are not operational and not flashing red, and the intersections are not being patrolled by patrol officers, the risk of collisions increases.
Why Hire the Attorneys of the Charpentier Law Firm?
When you entrust your auto accident case to the experienced personal injury attorneys of the Charpentier Law Firm, you can expect nothing less than the strongest, most committed representation available. Our legal team will:
Gather all pertinent evidence, including witness statements and police reports
Consult with forensic and other relevant experts
Identify which party or parties were responsible for the stretch of road where your accident occurred
Build and present the strongest case possible on your behalf
For further information about auto accidents caused by poor road conditions, or to schedule an evaluation of your case, please contact the Charpentier Law Firm today.
Related to This