A Truck Accident Lawyer Can Fight for You
If you have been in an accident involving a large truck, it is likely that you have suffered extensive injuries and are overwhelmed by the aftermath of this traumatic event.
A truck accident lawyer at Charpentier Law Firm can build a strong case to help you secure the compensation you need to move forward with your life.
You should contact our offices in Melbourne, Titusville, or Cocoa as soon as possible...
Find out if you can hold someone accountable for your injuries by calling us at
(321) 308-8020. We have offices in Melbourne, Titusville, and Cocoa to serve you.
Schedule Your Free Consultation
Representing Trucking Victims for Decades
Practicing for Over 30 Years
Stephen G. Charpentier
Small Vehicles Are Especially Vulnerable
*According to the Insurance Institute for Highway Safety
What Makes a Truck Accident So Dangerous?
The size and weight of commercial trucks make their involvement in an accident more dangerous than a passenger vehicle crash. When a large truck is unable to stop safely, the force of impact is greater than what is experienced in other car accidents. A rollover involving a commercial truck can lead to crushing a smaller car, increasing the chances of catastrophic injuries or a fatality. These injuries are not just devastating for victims and their friends and families; they can also result in overwhelming financial hardships.
We help victims of trucking accidents by pinpointing the cause of the accident, and pursuing maximum compensation to cover all medical costs, lost wages, and other losses suffered.
National Statistics
During 2015, an estimated 433,000 large trucks were involved in police-recorded traffic accidents in the United States. These accidents resulted in 116,000 injuries and 4,067 fatalities. Due to their size and weight, large trucks are more likely to be involved in fatal multiple-vehicle crashes than passenger cars. About 82 percent of fatal crashes involving large trucks affect multiple vehicles. The most common type of large truck crash is a head-on collision.
Our team at Charpentier Law Firm has helped victims collect millions.
Florida Statistics
According to Florida's Integrated Report Exchange System, over 395,862 crashes occurred in 2016. Of those, over 44,000 involved commercial vehicles, such as large trucks and buses. In the same time span, Brevard County alone experienced 797 commercial vehicle crashes, resulting in 160 injuries and 12 fatalities. With the complex set of interstate roadways in Brevard County, our community is often affected by trucking accidents.
Common Types of Truck Accidents
Trucking accidents can happen in a number of ways. Some of the most common types of truck accidents are:
Jackknifing: This happens when a truck is unable to stop, and the trailer of the truck pushes forward at an angle with the cab. Cars in the path of a jackknifed truck are likely to be hit hard and pushed into other vehicles.
Rollover: A semi-truck that does not come to a safe stop may roll over if traveling at an excessive speed or driving on ice. Driving in high winds could cause the top of the trailer to sway with enough force to cause the entire truck to roll over. Vehicles traveling near a truck that rolls over can be crushed or demolished, potentially killing those inside.
Wide turns: Wide turns present the opportunity for an accident when a truck driver is not paying full attention to the cars surrounding the truck.
The injuries that result from truck accidents are often severe...
"Steve is very knowledgeable .He understands all aspects of the case. He has an outstanding staff and very client focused. Words cannot express my gratitude for him and his office staff."

William
According to the Large Truck Crash Causation Study (LTCCS) conducted by the NHTSA, about 87 percent of large truck crashes were caused by some type of driver error. The study placed driver error into four categories:
Non-performance, which refers to a physical impairment of some kind
Recognition, or inattentive or distracted driving
Decision, which places the fault with the driver's poor decision making
Performance, which refers to the driver failing to perform certain actions correctly
Of the four categories, the most common driver error factor was decision. Poor decisions on the part of the driver were a direct cause of 38 percent of large truck crashes studied by the LTCCS. However, a range of other factors can lead to a trucking accident, including:
Dangerous Schedules
Dangerous schedules can cause driver distraction and negligence, resulting in serious auto accidents. Our truck accident attorneys in the Melbourne area of Central Florida may be able to find evidence of the following to support your case:
Driving without taking breaks
Long work shifts and other unrealistic schedules
Driving at excessive speeds to meet schedules or obtain additional pay
When a driver is not completely alert, it can lead to dangerous mistakes such as overly wide turns and ignoring protocols regarding dangerous weather conditions.
Trucking Company Liability
Trucking companies are responsible for maintaining safe vehicles. A truck company can be held liable for the following reasons:
Lack of blind spot mirrors
Negligent inspection of the truck's braking system, tires, and lights
Unsecured loads
Loads that outweigh the truck's maximum capacity
All too often, trucking companies disregard these laws in the interest of making a profit.
Auto and Other Defects
Trucks with defective parts cause serious accidents on U.S. roadways. In auto defect cases, the product or parts manufacturer or trucking company may be held liable for any injuries caused by the defect. Examples of auto defects include:
Defective tires
Faulty brakes
Faulty restraint or safety devices
Bad suspension
Faulty airbag systems
Aggressive Drivers
The behavior exhibited by aggressive drivers can be frightening even when it doesn't result in an accident. If it does, however, it is important to speak with an attorney as soon as possible about your truck accident case. Our attorneys in Central Florida may be able to find evidence of:
Speeding
Drunk driving
Illegal use of drugs
Tailgating
Truck drivers are typically paid based on the miles that they travel, not by the amount of time spent driving. This can encourage drivers to speed or make other unsafe decisions on roadways. In their haste to make it to their destination, they may also commit other violations.
Does the cause of your accident matter?
Planning Your Course of Action
Depending on the actual cause of the accident, you may be able to hold certain parties accountable including the driver, trucking company, or even a manufacturer. It is important that a thorough investigation is performed to determine the best course of action for your case due to the intricacies of federal and state trucking laws.
What are your options?
Do Florida's No-Fault Laws Affect Your Case?
Since Florida is a no-fault state, it is important to be fully aware of the injuries you have suffered and the associated financial damages. Our lawyers can conduct an extensive investigation to determine the extent of your injuries and their future costs to strategize an approach to your claim.
Even if your injuries are fairly minimal, it is beneficial to have a lawyer help you file your insurance claim and negotiate the highest settlement on your behalf. If you need to go to court, our lead attorney, Mr. Stephen G. Charpentier, is a trial lawyer who can help you stand against these large corporations and hold all responsible parties accountable.
Federal Trucking Laws Are Meant to Prevent These Accidents
Laws governing the trucking industry fall under the Federal Motor Carrier Safety Administration (FMCSA), a division of the U.S. Department of Transportation. In addition, the state of Florida has its own trucking laws.
Hours Worked
The FMCSA makes daily and weekly driving hour restrictions very clear:
Drivers may not drive more than 14 hours per day
Drivers may not drive more than 11 hours in a row without a break
Drivers may not drive more than 77 hours in any seven-day period
The purpose of these restrictions is to ensure that drivers are adequately rested while behind the wheel. Driver fatigue can contribute to accidents, rendering the person controlling the vehicle less likely to make good decisions and reducing their reaction times. Despite driving time restrictions in place, truck drivers are notorious for violating these limits. Additionally, many drivers will modify their work logs in an attempt to conceal any working hour violations. An attorney will know how to read these logs and identify when drivers may have been driving when they should not have been.
Overloaded Cargo
The amount of cargo a truck can transport is also regulated by trucking laws. All too often, trucking companies disregard these laws in the interest of making a profit.
Drug and Alcohol Use
Laws prohibiting driving while under the influence apply to all drivers, including those who operate large trucks. Truck drivers are held to even more stringent standards that include many prescription and over-the-counter medications, such as cough syrup. Unfortunately, it is not uncommon for truck drivers to use drugs to help them stay awake while driving.
Video: Trucking Accidents – Brevard County, Florida
If I Am Injured, Who Is Held Responsible?
Your insurance claim or lawsuit will require proving who was at fault for the accident. This could be the truck driver, trucking company, or the manufacturer, depending on the circumstances surrounding the collision.
Any settlement should carefully calculate healthcare services already rendered, as well as services deemed medically necessary in the foreseeable future.
How Do I Prove that the Accident Was the Truck Driver's Fault?
There are a number of ways to prove that the driver or operator violated the law and is responsible for the accident, including:
Police reports

Citations

Photographs

Witness testimony

Expert medical or technical witness testimony

Accident scene reconstruction
​
Schedule Your Free Consultation
Find out if you have a viable case by speaking with one of our attorneys. Call us at:
(321) 308-8020
Request a Case Evaluation
You Have Limited Time to File
Florida requires that personal injury lawsuits be filed within four years of your accident. In the case of wrongful death, the statute of limitations is two years. As such, it is imperative that you begin the process as soon as you realize you are injured.
Your Attorney is Your Best Ally
A personal injury attorney can be invaluable to you during this time by:
Gathering the documentation and facts necessary to build a strong case
Identifying responsible parties
Negotiating on your behalf
Presenting your claim in the most compelling fashion
Fighting for maximum compensation
Our firm is goal-oriented and dedicated to achieving the best possible outcome.
Helping Clients Through a Difficult Time
"Our mission is to defend people who have been harmed by others' actions or negligence and provide exceptional legal representation to victims of medical malpractice, auto accidents, birth injury, wrongful death, and other accident injuries. "

Charpentier Law Firm, P.A.
What Can I Be Compensated For?
Trucking accident victims are entitled to compensation relating to:
Property damage
Rental vehicles
Medical and pharmacy bills
Ambulance and emergency care
Physical therapy
Lost wages from time away from work
Permanent disability
Pain and suffering
Victims should keep in mind that they have the right to compensation for current and future medical bills. Any compensation amount should account for healthcare services already rendered, as well as services deemed medically necessary in the foreseeable future.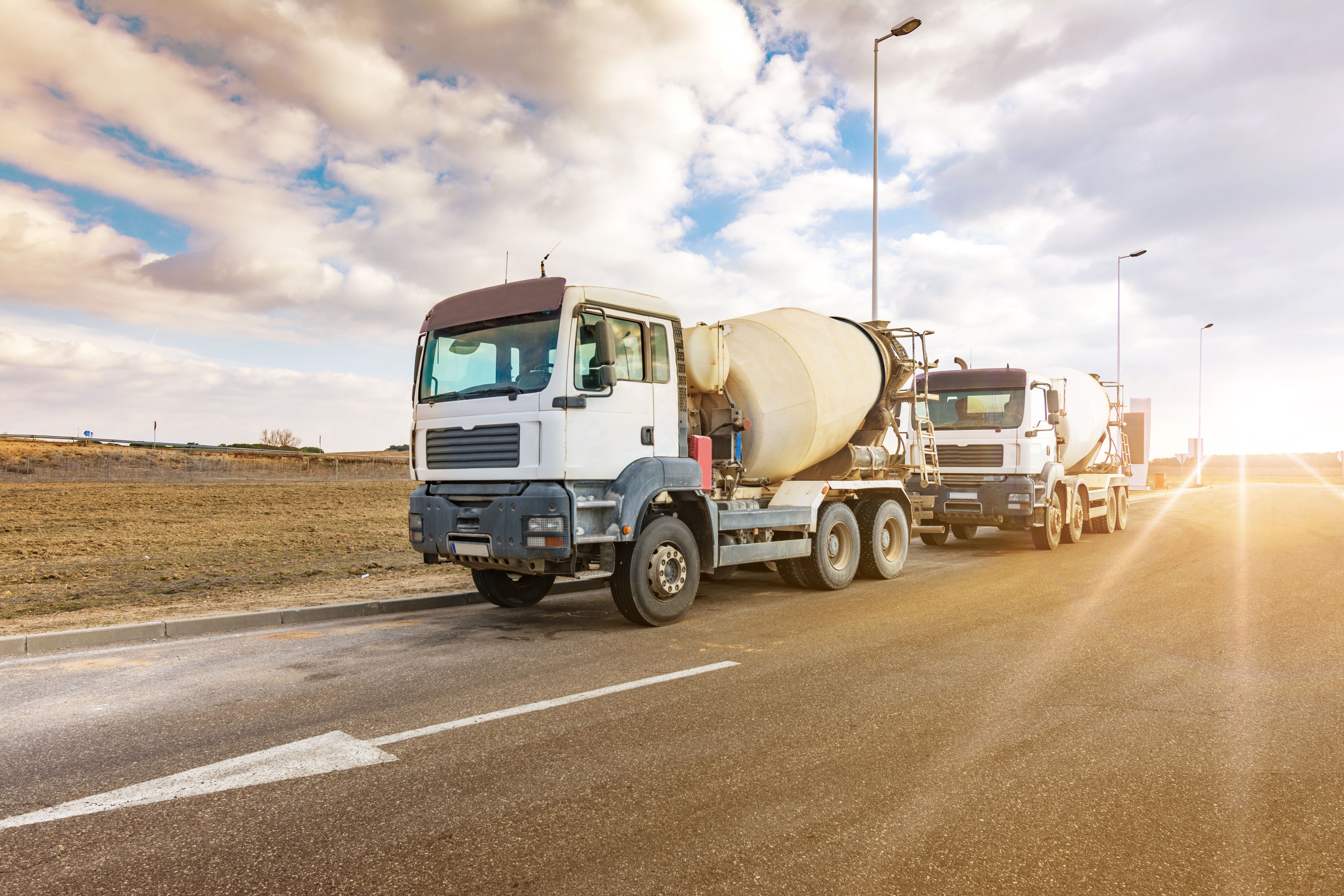 We Are Passionate about What We Do
"They made a horrible situation better by helping me through this difficult time. I would highly recommend Steve and his staff. Thank you so much for your help."

Debbie
Charpentier Law Firm, P.A.
Since 1989, Stephen G. Charpentier been protecting victims' rights. Mr. Charpentier:
Is a recipient of an AV rating, the Martindale-Hubbel® National Law Directory's highest honor
Earned Florida Legal Elite status in 2010
Handles cases in many practice areas including medical malpractice, auto accidents, and wrongful death
To schedule your free consultation, contact us online or call us at (321) 308-8020.